Member Login
Network Statistics
• Members: 2741 members
• Friendships: 5767 established
• Comments: 3157 comments

People Online (1)
1 guest(s)
Members Last Logged In
Welcome to myVirtualSociety!
Where Cyberspace and Reality Meet!
Since 1994, see
our history
for details
Recent News
Membership
- November 24, 2010
We reached 309 members in 315 days .98 members per day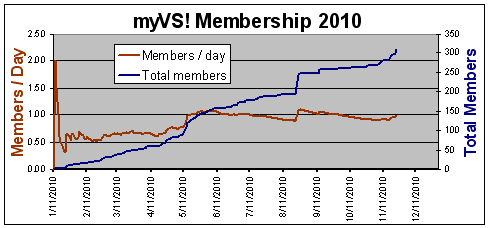 Advanced Screening "Faster"
- November 16, 2010

FREE tickets to "Faster"

before it is released,

in the "Advanced Screening" group!


You MUST be logged in to access the group
Advanced Screening "127 Hours"
- November 12, 2010

FREE tickets to "127 Hours"

before it is released,

in the "Advanced Screening" group!


You MUST be logged in to access the group
Newest Members
Popular Members